The Berry Patch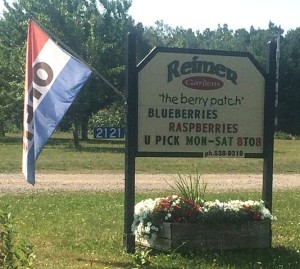 We, together with our family, began farming in Kings County, Nova Scotia in 1992 with a small hog operation and raspberry planting. Through the years, expanding and diversifying have been a constant part of the farm.
Our first highbush plantings was in 2003 with additional plantings in the years following. Fresh strawberries were available in later summer of 2011. Our children are a a big help on the farm and always find lots to do.
We are continually looking for new and improved ways to bring the "best" product to our customers. Friendly service and customer satisfaction is our commitment.
Our Products